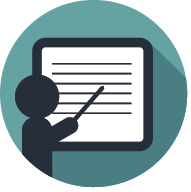 Self-Publishing Classes & Events
Are you in our neck of the woods? Join us for our monthly self-publishing classes and Author Support Groups that are held twice a month in our classroom in Roswell, Georgia. We occasional hold other self-publishing related events and classes, so be sure to check back for future upcoming events.
Author Support Group & Classes
Our author support groups are a great way to meet and network with other local authors and to learn all about the world of self-publishing. Our regular groups are held on the second Wednesday of each month at our classroom in Roswell, Georgia.
We will also occasionally hold more in-depth self-publishing classes.
Author Support Group Format
Every attendee will have a few minutes to introduce themselves and either ask questions to the group or share news and information. Questions that will take a long time to discuss will be tabled until the last part of the meeting so that we stay on track.
We will then have a round-table discussion on a specific topic lead my Kimberly Martin or by a guest speaker. Typical topics of discussion include writing tips, motivation and methods, book marketing, author platforms, social media, the self-publishing process, and book design. One main topic will be presented for discussion each month.
The last segment will be to discuss any questions presented in the first part, network with one another, and to speak directly with Kimberly about self-publishing.