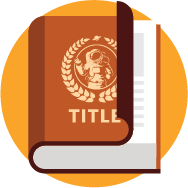 Premade Book Covers
Our premade cover option gets you a great-looking cover for your book at a very reasonable price. Our covers are created in-house by our design team. Once a premade cover is sold, it is removed from our gallery and no one else will be able to purchase it. All of our covers are available as an eBook cover, paperback, hardcover, and even a 3D cover.
Don't see a premade cover that meets your needs? Let our cover designers create a Custom Book Cover Design just for you. 
Premade book cover gallery
You can browse all of our covers below. Or, to browse the available covers by book genre, choose from the menu to the right.

Browse our book covers
Browse through our premade cover selections and choose the cover that is right for you. If you have any questions, you can contact us at mail@jerapublishing.com, 770-642-6400, or use the form on this page.

Choose your options and place your order
After selecting your cover, click on the order button, choose your options (eBook cover, paperback, hardcover, 3D cover), and submit your payment.

Send us your book's information
After receiving your order we will email you for the information needed to complete your cover for the options selected, such as the book's title, author name, back cover text, ISBN, printer, paper stock, and book trim size.

We will set the purchased cover to use your information and send you the files for the book cover
Once your information is received, our designers will replace the placeholder text with your own and send you the cover files for review. You will receive both a high and low-resolution JPG of your cover, and if you ordered a print option, a print-ready PDF set to the specifications of your printer (IngramSpark, CreateSpace, KDP).

The book cover you purchased will be removed from our gallery and will not be sold to anyone else*
When you place your order, the book cover is removed from our gallery and will not be sold to anyone else. However, our covers do incorporate images from stock photography sources, so it is possible that the images used in your cover might be used by someone else in their cover design or other projects.