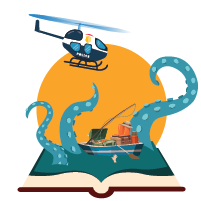 Novels and Memoirs
Our book design service for novels and memoirs is for books that consist of typical chapters and perhaps a few images, but do not have block quotes, sidebars or pull quotes, subheadings, tables, lists, charts or graphs, endnotes or footnotes, or any other special elements. If your book contains any of these items, you will need one of our other level of services.
Select your book design option
Value Book Layout
Template-Based Layout
Are you an author on a tight budget who still wants a professional design for your book? With our Value service, we will format your book to our Value book style., a simple, but classic book style that will give your book a well-designed, professional look without having a huge impact on your wallet.
Cost: $149 / add eBook for $50
Value PLUS Add-on
Upgrade your look for $50
Upgrade your Value Layout with the options below:
Chapter title page ornamentations
Drop caps
Chapter title alignment (left, center, or right)
Table of contents
Font size (10, 11, or 12pts)
Start new chapters on either the next immediate or next right-hand page
Cost: $50

Custom Book Design
Custom Layout
Are you unique? Then your book's design should be too! Our Custom Book Design service offers you a custom layout created specifically for your book to make it stand out from the rest of the crowd. You will be able to communicate directly with your book's designer, not a middleman, either over the phone or by email.
Cost: $375 / add eBook for $100
50% deposit to get started: $187.50
Need More Than an Interior Design?
Our self-publishing package comes with a custom interior, cover, eBook conversion, and submission assistance.
Upgrade your package with consulting, book marketing coaching, and a book marketing kit.
Create Your Self-Publishing Package
Have a question?
Contact us using the form below or give us a call at 770-642-6400. We will reply to your message shortly.