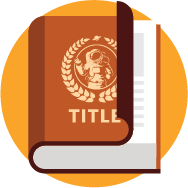 Book Cover Design
People really do judge a book by its cover; how will they judge yours? Your book's cover may be your only chance to reach someone as they browse through long listings of other books. It needs to stand out and grab their attention and also look attractive in print. With our book cover design service, we will create an eye-catching cover for your book that will make a great impression.
Select your book cover design option
Need More Than a Cover Design?
Our self-publishing package comes with a custom interior, cover, eBook conversion, and submission assistance.
Upgrade your package with consulting, author platform services, and a book marketing kit.
Create Your Self-Publishing Package
Have a question?
Contact us using the form below or give us a call at 770-642-6400. We will reply to your message shortly.