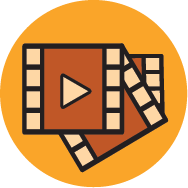 Interviews with Kimberly Martin
Kimberly Martin, self-publishing coach and founder of Jera Publishing, talks about self-publishing.
Kimberly Martin on "Book Your Success"
The Nitty-Gritty of the Self-Publishing Industry
Self-Publishing Shorts
View our series of video shorts on self-publishing topics.
Creating a Publishing Company
Subsidy Publishers versus Self-Publishing
Print-On-Demand versus Offset Printing
What You Need to Know About ISBNs
Understanding Wholesale Discounts
CreateSpace versus IngramSpark
Things You Need Before Your Book Cover is Designed
Eight Things Your Author Website Needs
Self-Publishing Success Webinars
Watch the recorded replays from our Self-Publishing Success webinar series. Each video talks in-depth about one of the key steps in successfully self-publishing your book.
Intro to Self-Publishing Success
Part 1: The Business of Self-Publishing
Part 2: Constructing Your Author Platform
Part 3: Building Your Book
Part 4: Marketing Your Book
Word Tips for Writers
Watch our tips and tricks on using Microsoft Word as an author.
Add a Section After Your Endnotes
Convert Footnotes to Endnotes
Replace Two Spaces with One
First Line Indents Using Styles
Replacing Straight Quotes with Curly Quotes