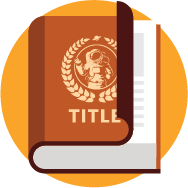 Value Book Cover Layout
Our Value cover option is for authors on a tight budget that don't want the hassle of trying to learn how to design a cover on their own. With our Value cover, you select an image from our stock photography source and we will lay it out to our Value cover design with your book's information and set to your printer's requirements.
Our Value Book Cover Layout includes:
Simple cover layout set to the Value Cover design style as shown here
Selection of one image to use on front cover from our stock-photography source
No image manipulation or design changes
Back cover blurb text limited to 300 words
No author photo
Paperback and eBook covers (no hardcovers)
Deliverable: print-ready PDF, plus a JPG for marketing
Need More Than a Cover Design?
Our self-publishing package comes with a custom interior, cover, eBook conversion, and submission assistance.
Upgrade your package with consulting, book marketing coaching, and a book marketing kit.
Create Your Self-Publishing Package
Have a question?
Contact us using the form below or give us a call at 770-642-6400. We will reply to your message shortly.