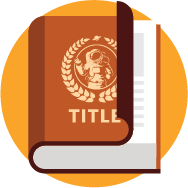 Custom Book Cover Design
For a unique cover, we offer our Custom book cover design service. We start off with a questionnaire about your book, then a design consultation and cover design concepts. With this level of service, you can use up to three images in your design which can be manipulated to bring your book cover to life.
Our Custom Book Cover Design service includes:
Consultation via phone or video conference with your book cover designer
Design of three initial cover concepts of your front cover
Two more design concepts, if needed, based on your comments
Layout of your front, back, and spine to your cover set to your printer's specifications
Draft PDF of book cover spread for your review
Print-ready PDF set your printer's requirements once cover is approved
The use of up to three images from our stock photography source, BigStock.com (additional images used are $15 each)
Image manipulation, such as cropping, background removals, blending, and merging of multiple images is included
Paperback (perfect bound) book cover design, hardcovers are an additional $25
Additional costs may apply if your book has more than the allotted number of included elements. 
Need More Than a Cover Design?
Our self-publishing package comes with a custom interior, cover, eBook conversion, and submission assistance.
Upgrade your package with consulting, book marketing coaching, and a book marketing kit.
Create Your Self-Publishing Package