Amazon has sold an estimated 50 million Kindles since their debut in 2007. But Kindle isn't the only eBook device in town; the iPad, Nook, and Kobo are still holding on. However, Amazon does hold approximately 70 percent of the eBook market. And don't forgot about smart phones! More and more readers are using their smart phones to peruse eBooks. Since the introducing of the Kindle, the eBook market has grown leaps and bounds, with many in the industry saying that it would take over the print market. Today, the eBook market has leveled out, and we do not believe that it will cause the print market to completely go away, at least not for quite some time.
Some authors choose to only offer print books. Some authors choose to only offer eBooks. Since book sales for hardcovers and paperbacks still outsell eBooks, it's important not to put all of your eggs in one basket. What we recommend is diversification: offer both a print version and an eBook.
Before you go and jump on the eBook bandwagon, it's important to understand what an eBook truly is . . . and is not! We've put together some helpful tidbits about eBooks.
What is an eBook?
An eBook is an electronic version of a book meant to be read on a device such as a Kindle (Amazon), Nook (Barnes & Noble), or iPad (Apple). You can also read eBooks on other tablets, smartphones, and computers. There are two categories of eBook files: a reflowable eBook and a fixed-layout eBook. We will save the discussion on fixed-layout eBooks until later in this article. The main two types of reflowable eBook files are ePub and MOBI. The MOBI file is used on Kindle devices or a Kindle reading app. The ePub file is for just about any other eBook device, including the Nook and iPad. On average, 70 percent of your eBook sales will come from Amazon. For this reason, some authors will choose to sell on Amazon only. However, our recommendation is to have both types of files available. You can sell the ePub directly on Barnes & Noble's website, on Apple's iBookstore, or through a distributor, such as IngramSpark, eBook Partnership, Smashwords, or BookBaby.
Your eBook is not a direct copy of your print book. What is on page 100 of your print book will not be on page 100 of your eBook. Pages are free flowing based on settings of the device, as well as settings the reader can change, including fonts, font size, line spacing, and margins. How an eBook looks on different devices also varies—eBook devices are like snowflakes. The way an eBook looks on a Kindle device versus an iPad is different; even a Kindle Fire versus a Kindle E Ink device will vary greatly.
We have provided images below to better illustrate how an eBook differs from the print version, as well as how an eBook differs on various devices.
Print version (double-page spread)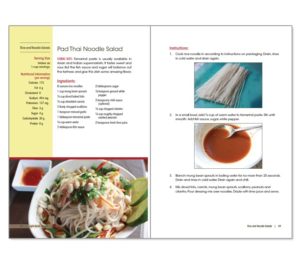 eBook version (iPad)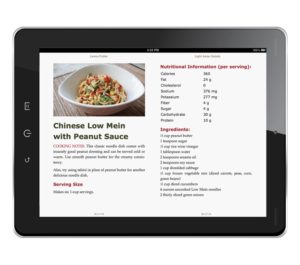 eBook version (Kindle Fire)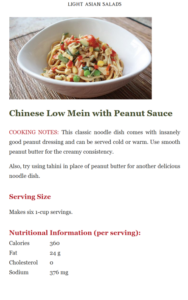 eBook version (Kindle E Ink)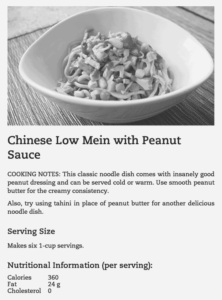 What does this mean for your eBook?
When a client is not familiar with the nuisances of an eBook, they can be disappointed with the end result. The layout that was so meticulously created to look great for the print version is just thrown away, in most cases, with the eBook. When we design eBooks, our main focus is to create a file that looks as best as possible across all devices. In doing so, certain elements from the print book at just not possible for the eBook version. Here is a list of differences that you will need to know when reviewing your book in an eBook format:
eBooks don't really have page numbers. Print books are static; eBooks are free flowing. What your device displays as the page number will not match the print version, and what your device has on a certain page is not what another device will have on that page. This is important to understand when it comes to edits for your eBook. If you tell us that you have an edit on page 9 of the eBook, we will not know which page is page 9!
Your eBook will not utilize the same fonts as your print book. Although it is possible to embed font files in an eBook, not all fonts have permissions that allow this. Also, most eBook retailers will not accept eBooks that have fonts embedded within the eBook file. For this reason, as eBook designers, we choose to leave the fonts out. We will assign font styles such as serif or sans serif. However, the font that is displayed is mainly up to the readers and the particular devices they are using. Also, some devices do not display font styles such as ALLCAPS or SmallCaps.
Sidebars are not 100 percent possible. Since the screen real estate of eBook devices varies, it is hard to control the exact placement of sidebars (whether images or pull quotes). For this reason, instead of setting them on the sides, we place the information from a side bar in-line with the text. Below are screenshots to have a better understanding of how this works.
Print Layout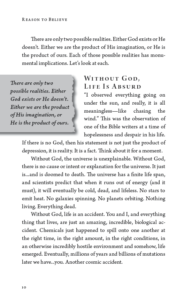 eBook Layout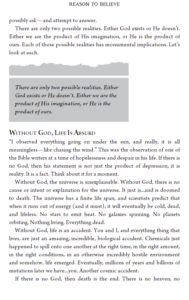 No columns, tabs, and extra spaces. eBook devices require special spacing methods and do not utilize tabs, multiple spaces, or columnar layouts. When you have text that needs to be placed in this type of format, we will use non-breaking spaces, place the text in a table, or create an image out of the text. If you are using Smashwords as a distributor, please let us know as we will need to make special accommodations if you have tables or text that should be formatted in a table format. Smashwords does not accept eBooks with tables.
Drop caps will not always display properly. Some devices do not display drop caps, and some display them slightly above or below where they should be. Some authors choose to leave them off. From our experience, most devices will display drop caps properly, with the exception of Kindle E Ink devices. No matter how we manipulate the code to work across all devices, the drop caps are always slightly off on an E Ink device.
Fixed-layout eBooks
Fixed-layout eBooks are becoming more and more popular. But what are they? They are exactly how they sound. They are fixed, like your print book. Users do not have control over fonts, font sizes, margins, etc. Fixed-layout eBooks are great for children's books, cookbooks, and poetry books where the layout is very specific. However, fixed-layouts can only be sold at specific retailers, and most eBook distributors will not accept them. Certain eBook devices will not even read a fixed-layout file. This will change as fixed-layouts become more and more popular. To learn more about fixed-layout eBooks, contact us.
A Word on Conversion
So, how do you get your book turned into an eBook? There are a few different methods which we have outlined below:
Auto Conversion (not recommended). With this method, you can take the file for a print edition of a book (such as a Word document or PDF) and run it through a program that will automatically convert it into an eBook. However, this method often has undesirable results and does not always produce a quality eBook. This is especially true if your book contains elements that an auto conversion may have trouble with, such as images, tables, text boxes, or lists. Any eBook created using this method should be tested and checked on multiple eBook devices to make sure there are no issues
Manual Conversion. Instead of using an auto conversion process, with this method your file is created manually and an actual person takes the time to make sure your eBook looks good by testing it on different eBook devices. Also, manual conversion allows special touches to be added to the eBook, such as the use of color, hyperlinks, and interactive elements.
If you hire a professional (preferably us!) to create your eBook, check to see what method they use to create eBooks. If they use an auto conversion process, check to see if they take the time to review the code that is automatically generated to correct any issues and make sure everything works properly and reads well across all eBook devices.
Selling Your Book
Once the eBook files have been created, the next step is to list your eBook for sale on Amazon, Barnes & Noble, and other eBook platforms. To do so, you have two options: use a distributor, or go directly to the eBook retailer. Some authors choose to go through a distributor for the ePub version and then directly to Amazon for the Kindle version.
A distributor, in most cases, will take a percentage of your sales (usually around 15 percent). Some distributors will not take royalties but instead require an upfront flat fee. If you use an eBook distributor, see if they require you have the eBook files converted by them or if they will let you supply your own eBook files. If they do the eBook conversion, make sure they test your eBook after it is converted to ensure it looks good and works properly on different eBook devices. Popular eBook distributors are IngramSpark, eBook Partnership, Smashwords, and BookBaby. If you use plan on using Smashwords, their auto conversion process, which they call the "Meatgrinder," does not always produce the best results if your Word document is not setup properly. When possible, provide them with a properly formatted and tested ePub file, which they will distribute.
Case Study: Transitions, 50 Days of Worship by Jason Heim
We recently completed an interior layout and eBook formatting for Jason Heim. He came to us with a cover already designed. The cover has a beautifully illustrated tree that we chose to carry through the interior. Below, we provide a preview of what a chapter title page looks like.
Print version of chapter title page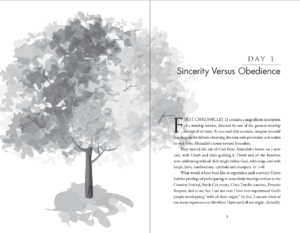 Since this type of double-page spread illustration is not feasible in an eBook, we redesigned the chapter title pages of the eBook to look like this, incorporating color as well (a great way to jazz up your eBook):
eBook version of chapter title page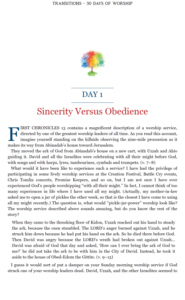 Also, the author has areas for readers to journal throughout the book.
Print version of pages with journal lines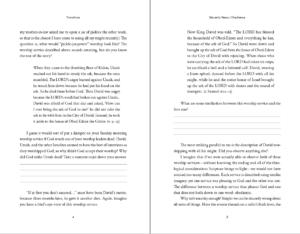 Since readers cannot write in an eBook, we chose to add a special graphic, letting the reader know they should journal.
eBook version of pages with journaling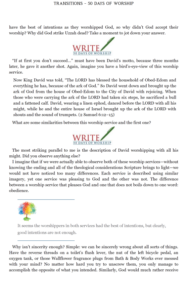 Lastly, Jason's book had sidebars throughout.
Print version with sidebar pull quotes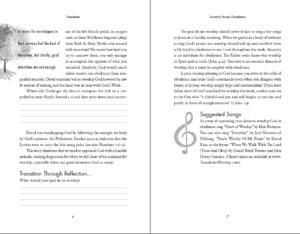 Since sidebars are difficult to reproduce perfectly for all eBook devices, we chose to place them in-line.
eBook version with quotes set in-line (instead of as sidebar)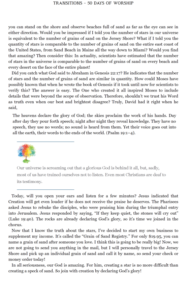 Takeaway on eBooks
eBooks are a bit more complex to put out there than the print versions. The whole process can be downright confusing. That's why you should always have us do your eBook formatting. With our eBook Creation Service, your eBook will be
Carefully created to make sure it is well formatted and displays properly across all platforms
Tested in our eBook Test Lab on multiple eBook devices, such as the Kindle, Kindle Fire, Nook, iPad, Kindle for PC, and Nook for PC, to make sure everything works and looks as intended
Validated for compliance to the EpubCheck specification
We will provide the eBook file in the two main eBook file formats (.mobi and .epub) that are accepted by Amazon's Kindle, Barnes & Noble's Nook, iPad's iBooks, Kobo, and more. Instructions on how to get your book listed for sale on these devices will also be provided. Furthermore, we offer fixed-layout eBook formatting and assistance with submitting your eBook to the various vendors and/or distributors.
View Jera Publishing's eBook conversion services.

I have determined that my mission in life is to design books. Why? Because we should love what we do, and I love designing books! My love for design came in high school, where I was the layout editor for the yearbook.I received my Marketing degree from Kennesaw State University and then spent many years on the marketing and design side of the financial industry. My favorite part of my job is working with the authors. I love taking the stories that they've poured their blood, sweat, and tears into and bringing them to life.

Latest posts by Stephanie Anderson (see all)